Sangeetha Sikshamani - 2010
Conferred by Vashi Fine Arts, Navi Mumbai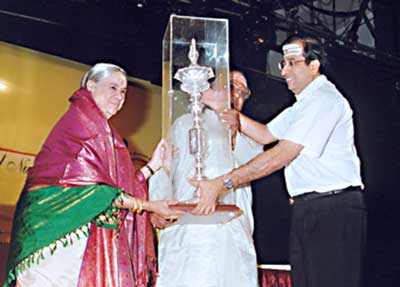 Swar Sadhna Ratna - 2006
Conferred by Swar Sadhna Samiti, Bharatiya Vidya Bhavan, Mumbai
Sanmargadarshi - 2001
Conferred by Dr. Padma Subrahmanyam at the Silver Jubilee celebration of
Dr. Jayashree Rajagopal's Nrithyodaya
Nritya Sudhakara - 1999
Lalitha Kala Ratnam - 1993
Natana Kala Bhushanam - 1981
Shreshta Kala Acharya, the title bestowed on Guru Rajee by the Madhya Pradesh government, 1986. The then Chief Minister, Sri Motilal Vora does the honours.
Shreshta Kala Acharya - 1976
Conferred by the Government of Madhya Pradesh & Madhuban, Guru Vandana Festival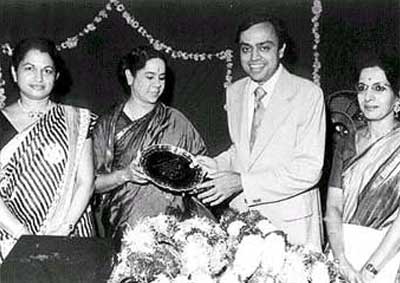 In 1977, Guru Rajee completed 25 years as a guru. She was commemorated with a silver plaque by the then Mayor of Mumbai, Sri Murli Deora. Seen in picture are Vimla Patil, Guru Rajee, Murli Deora and eminent Kathak danseuse Damayanti Joshi.
Natya Tilakam - 1963
Kalavani - 1954
Natya Nipuni - 1945